Eyebrows were raised when Toro Rosso announced last year that it would be bringing Daniil Kvyat back to the team after he spent over a year away working with Ferrari. But after six races, it seems to be the right choice.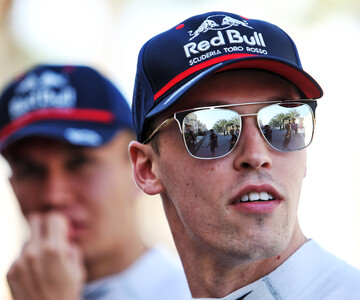 Coming back to a full-time Formula 1 seat was always going to be a difficult task for Kvyat, as it continued his elevator ride through the Red Bull programme.
It marked the fourth time he was promoted to a race seat after his Toro Rosso debut in 2014, his Red Bull debut in 2015 and his one-off return at the 2017 US Grand Prix.
But right now, Kvyat is looking as strong as ever as he attempts to solidify himself in F1 for the long-term – whether that be within the Red Bull programme or elsewhere.
MORE: Kvyat 'driving better' than ever before
The Russian will be buoyed by his P7 result last time out in Monaco, taking his best result since his podium finish at the 2016 Chinese Grand Prix. It's been a handful of races where Kvyat has been building momentum, as he took a P9 result at Spain after missing out in Baku following an incident with Daniel Ricciardo.
It's no secret that Kvyat is a placeholder at Toro Rosso, only brought back due to the little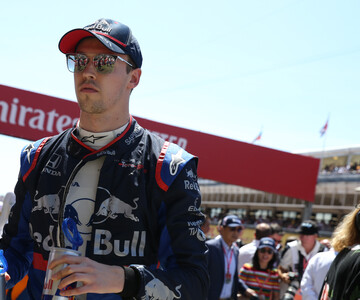 options the team had. But now as the current pool of Red Bull juniors are starting to gain experience, it may not be long before we see whispers about Kvyat's future.
Ultimately, the decision is out of Kvyat's hands as strong results may not be enough for Dr Helmut Marko, who could be willing to offer another junior a spot in F1 in place of Kvyat.
It isn't likely that Albon will be replaced should the Thai-British driver continue the strong run of form he is currently enduring, managing to keep up with the more experienced Kvyat.
Who's in line for a Toro Rosso seat?
As recent decisions have shown, current Red Bull juniors are not the only options for Toro Rosso, who have opted to bring back some of their old members (Brendan Hartley, Albon).
However, the juniors of now are starting to get their eye in, as a little bit more experience will make them much more valuable to the Red Bull programme, should they deliver in their respective series.
Dan Ticktum has been knocking on the door of F1 for a couple of seasons now, and has tested with Red Bull this year. Currently racing in the Super Formula category, the Briton will be aiming to finally get his F1 break after a number of years waiting and hoping.
Juri Vips, a newer addition to the programme, is an exciting prospect, finishing fourth in his first FIA European Formula 3 championship, before moving to the newly formed FIA Formula 3 series, picking up a podium on his maiden weekend.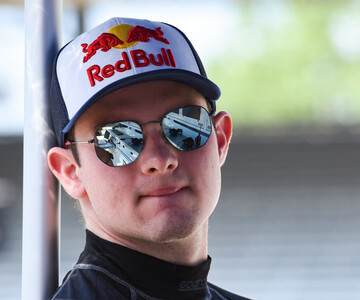 Patricio O'Ward (pictured left), the most recent addition to the programme, is racing in the NTT IndyCar Series with Carlin, and has impressed many with his racecraft. A Formula 1 test is likely in the making, while an FP1 outing could occur later in the year, likely to be at the Mexican Grand Prix weekend.
There is an array of other drivers such as Liam Lawson and Yuki Tsunoda, who are gathering information and racecraft, while Lucas Auer joined through Honda after a number of years in different categories.
The programme looks to be in strong hands for future talent, which may worry Kvyat, who has been churned up by Red Bull already. Kvyat holds the advantage of having Formula 1 experience, but the ethos of Toro Rosso is to bring in new talent and provide them with an opportunity in F1.
If Kvyat continues to perform strongly, opportunities may present themselves elsewhere on the grid. His F1 experience may be viewed highly elsewhere at a team such as Haas or Alfa Romeo, while Toro Rosso works to build up its pool of talent once more.
A future at Toro Rosso and Red Bull is not likely, as placing the Russian in the senior team once more would look foolish if he wasn't able to perform. Kvyat's return to Toro Rosso may only be a short term fix for the Red Bull junior squad, but it could be a long term opportunity for Kvyat himself.