The Lewis Hamilton vs Sebastian Vettel saga continued last in Canada, which brought a nice break in a season that so far has been largely dominated by Mercedes and in recent events, Hamilton.
Witnessing these two giants go head-to-head is really something special, and the race in Montreal proved that, as both drivers explored the limits throughout the 70 laps in order to come out in front.
The intriguing and exhilarating battle didn't start on Sunday however, as one day beforehand, we saw a fantastic battle in qualifying in which both drivers set phenomenal laps to lock out the front row, with both out-qualifying their respected teammates by almost seven-tenths of a second.
Heading into the race, Ferrari suspected that Mercedes had the upper hand in long run pace, but still remained confident that it could hold off the Silver Arrows.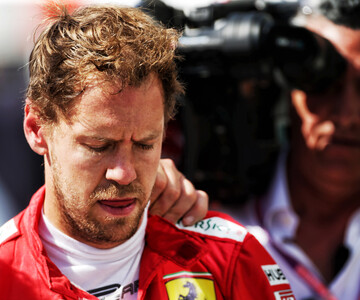 Ultimately, it did just that as Vettel crossed the line in front of Hamilton, and taking the penalty and the incident that brought it about out of the equation, a Ferrari beat a Mercedes to the chequered flag.
But yet Mercedes still inherited the win due to that penalty, which no doubt ruffled a lot of fans. Had the situation been reversed and Vettel took the win due to a Hamilton penalty I'm not so sure if the uproar would have been as extreme as it would have seen something other than a Mercedes victory.
It is also agonising for Ferrari, who has seen two victories taken away from them this season now. And for the fans, who have witnessed Mercedes go from strength to strength over the last five years, they become frustrated as they continue to see the same team come out on top.
While fans have a right to be frustrated by the lack of competition, I think we must also admire two things; The grit, class and sheer efficiency of Mercedes, and the great rivalry that we have between Hamilton and Vettel.
The duo maintain that they have the utmost respect for each other, which is clearly evident in their mannerisms and words.
"We've had a lot of years racing together and there's probably no one that I enjoy racing with on the track more than him," said Hamilton following the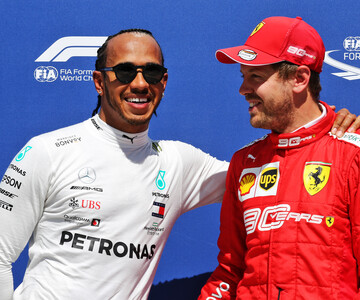 Canadian Grand Prix on Sunday.
"I always relish opportunities to battle like we've had today and the previous years and they're really memories that I will always cherish and I hope there are many more, so stick around."
The rivalry may not have the elevating tension that we saw in battles gone by, but that shouldn't matter as we watch two drivers, arguably the best of their generation, fight it out for race wins and world championships.
The championship fight is rapidly slipping away from Ferrari this season as Mercedes picked up its seventh race win of the season - its best start since the beginning of the hybrid era in 2014.
Vettel's situation at Ferrari is growing ever more peculiar as we sit and wait for the German to inspire the team back to championship winning ways, emulating the journey his idol Michael Schumacher went through some 20 years ago.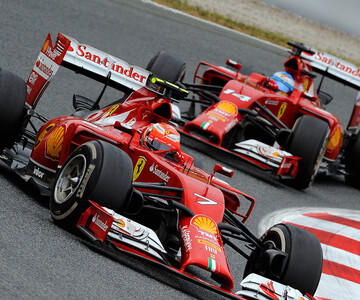 Ferrari has come a long way since 2014, but the disappointment this year is perhaps more understandable when you consider the positive and consistent strides it has made over the last five years - that theme looked set to see the Maranello squad in a position this year to really take it to Mercedes and dethrone the Silver Arrows.
But it hasn't come to that, and yet again fans are subjected to watching Mercedes win race after race, which dwindles interest and causes one to become bored and search for something else.
It's an unfortunate circumstance of the current society that we live in - the age of social media and the availability of information has made people's attention spans much shorter.
The world today is moving so quickly and coupling that with the shortening attention spans, devoting weekends to watching the TV and keeping up to date with the news of F1 when you already expect to know the conclusion just doesn't do it for some people anymore.
And while that is understandable, I encourage you to stick around and watch Hamilton and Vettel in what is probably their last handful of years in the sport.
Hamilton recently stated that he feels he can go on for another number of seasons, but admittedly, it would surprise me if he did. Although his outside adventures haven't faltered him so far, he is 34 years of age - young, but not for an F1 driver.
Vettel on the other hand, lives and breathes racing and Formula 1. It is unlikely that he will quit until he secures a championship with Ferrari, or the team decides that his services are no longer required.
In 20 years or so, we will be looking back at this period in time with admiration - when Hamilton and Vettel raced alongside each other, fighting for glory. It's difficult to cherish it when it's live and current, but just like the legends that preceded them, they both will be remembered and written into the everlasting history books of Formula 1.
Trending news
Alfa Romeo Orlen presented in Warsaw the livery of its new car for this season with the code name C41. The colors of...

AlphaTauri became the second team of Formula1 which revealed the livery of this year's car. AT02 is the second...

McLaren revealed the livery of its new car MCL35M for season 2021 and became the first Formula1 team which presented ...